Sick of Your Websites & Funnels Failing to Convert? Discover the Mobile-First Revolution!
Experience High Converting
A.I. Driven
FAST
Mobile-First Pages 
Built In Minutes!
Convert Leads Faster & More Efficiently! - No Technical Skills Required -
Mobile-First Approach: No need for desktop pages or funnels anymore!
Quick and Easy Setup: No complicated coding or design skills needed.
High Conversion Rates: For a whole lot more business and income for you.
Fast Results: Set up your pages quickly & see quick results in terms of loading, leads and conversions.
Positive ROI's: Ads works harder for you with higher conversions.
Increased Opt-In Rates: Triple your opt-in rates, building a bigger audience for your business.
- Convert 1 Out Of 2 Leads -
- Convert 1 Out Of 2 Leads -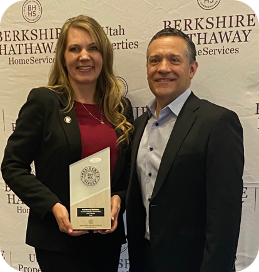 Discover the
Secret to 6-Figures/Year
:
I BUY LEADS!
"I have a Conversion System That Converts 1 out of 2 leads, and a positive ROI, which practically allows me to send UNLIMITED TRAFFIC to my Mobile Pages..."
Meet Danny and Kimberly de Vries
The dynamic duo and the driving force behind KlickTree.
Renowned as 'The Power Couple' in the industry, they have sold over 20,000 products and generated 7-figure revenues over the past decade, underlining their power in developing, marketing, and selling Software-as-a-Service (SaaS) products, alongside successful real estate ventures.
Kimberly, one of the top 6% highest performing real estate agents nationwide, has notably reached the prestigious President's Circle within Berkshire Hathaway HomeServices Utah Properties.
Danny, an accomplished author of '#GOLDEN FOLLOWER$ - TURNING INFLUENCE TO GOLD' Book, shares his invaluable insights into monetizing influence. As the creator of KlickXSuite, a comprehensive suite of software designed to aid influencers in monetizing their followers, he's successfully landed multiple achievements, including "bestseller" and "product of the day" titles on popular platforms like JVZoo and WarriorPlus.
Celebrated as high-performance leaders in the 'JVZoo Superheroes' book and on the JVZoo platform, their accomplishments in the field are nothing short of extraordinary. But it's not all business for this power couple – they also lead an energetic family life, raising seven children together.
Join the thousands of successful entrepreneurs who have benefitted from the de Vries' expertise. Let the innovative solutions from KlickTree revolutionize your online presence and accelerate your journey to success.
Difference Between Desktop vs. Mobile First
Mobile Pages Built For Mobile Navigation
Large Screen

Mouse Navigation

Landscape View

Built For Navigation

Wired connection
Small Screen

Finger Navigation

Portrait View

Built For Communication

Mobile connection
60%+ Of Traffic Comes From Mobile Devices
You Can't Afford To Stay On Outdated Websites & Funnels
In an increasingly connected world, the significance of mobile-first business strategies cannot be overstated. As of Q1, 2023, a staggering 60.89% of website traffic was sourced from mobile